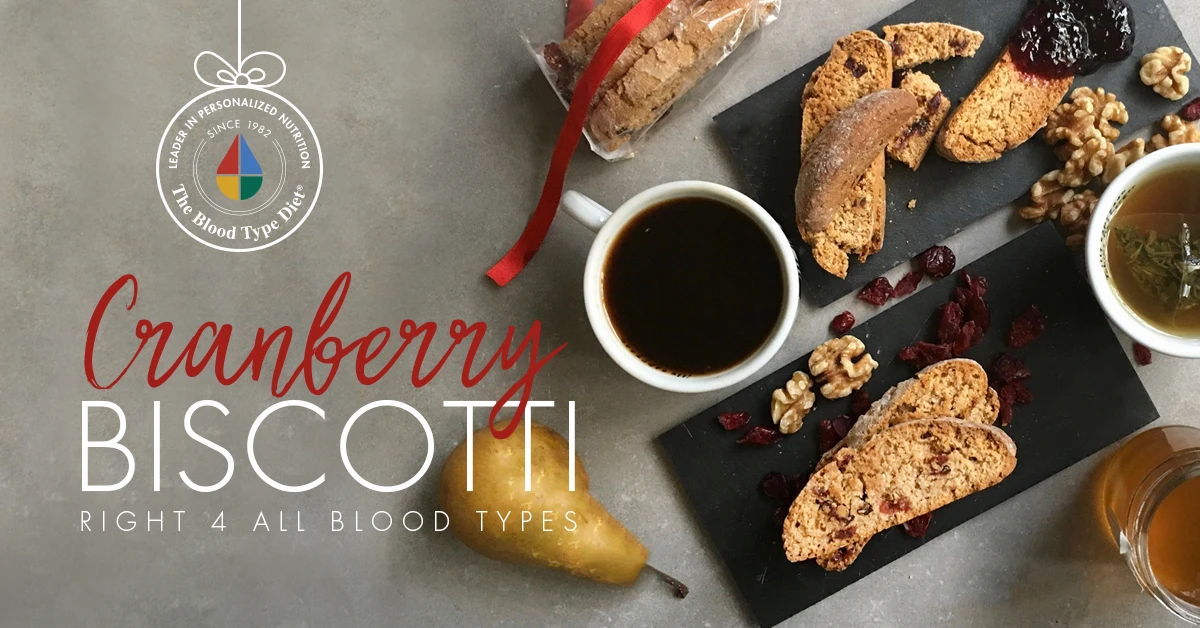 Biscotti are such a delicious baked snack, but store-bought ones are often littered with Avoids! These holiday-themed biscotti are Right 4 All Types and will be the perfect companion to your favorite Blood Type Diet compliant drinks, such as a soothing tea or coffee. Warm up and settle in with these sweet treats.
The Blood Type Diet made easy
Find more nourishing recipes like this in Dr. Peter D'Adamo's Eat Right 4 Your Type Personalized Cookbooks. Each book features chef-formulated recipes designed specifically for your blood type. Make meal planning stress free with delicious and easy to follow personalized recipes.
Check food values, read in-depth food analyses and access even more recipes for each blood type and secretor status with Dr. D'Adamo's TypeBase Food Values. Coded by the doctor himself, it's a free resource that makes following The Blood Type Diet easy.
Our Official Blood Type Diet App keeps all the details you need at your fingertips. Check food values for you or common foods for the whole family, create a food shopping list you can email to yourself, and get supplement recommendations and access to categorized recipes.